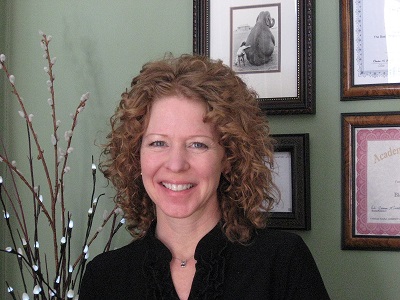 Owner/Practitioner: Gina Wollangur, LMT
Nursing: 1996 graduate of North Central Michigan College with an associate of science in nursing. Practiced nursing from 1996-2006 and then began self employment in massage therapy.
Massage and Bodywork: 2005 graduate of Institute of Natural Therapies. 806 hour course of in-class instruction & independent study including anatomy, physiology, theory and practice of traditional, contemporary & emerging healing massage methodology. Also various continued education programs, on a regular basis.
Continued Education: Some of the techniques studied and areas of interest have been and continue in: myofascial release, frozen shoulder syndrome, medical massage for the cervical and lumbar spine regions, trigger point therapy, deep tissue & neuromuscular therapy, Reiki therapy levels I & II, bio-energetics, energy medicine, Reconnective Healing levels I & II.
Massage License: Licensing for massage therapists, in the state of Michigan, became mandatory for all practicing massage therapists as of November 29, 2014.
Practice Philosophy: Holistic Health. Non-pharmaceutical approach to promote the natural healing ability of the body.